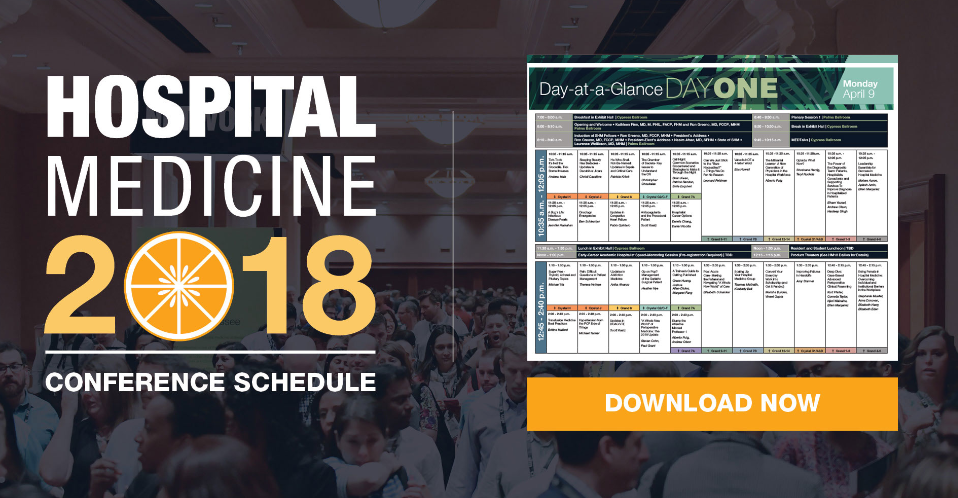 Join the Society of Hospital Medicine and colleagues from around the globe at Hospital Medicine 2018, April 8-11, 2018 at the Orlando World Center Marriott in Orlando, Florida.
Come for the Education. Stay for the Movement.
Hospital Medicine 2018 (HM18), SHM's annual conference, is the premier educational event for healthcare professionals who specialize in hospital medicine. Don't miss the largest gathering of hospital medicine professionals in the world.
View the Hospital Medicine 2018 Conference schedule.
Why attend?
Network, connect and collaborate with a vibrant community of hospital medicine professionals
Learn from the "best of the best," including nationally renowned leaders in the field of hospital medicine
Gain the tools and resources that directly benefit your patients and your practice
Re-energize and focus your practice with the latest innovations in the field that can be immediately applied in your practice
Leave with new tools to:

Improve your clinical skills
Address management issues with possible solutions
Lead change and innovation within your organization