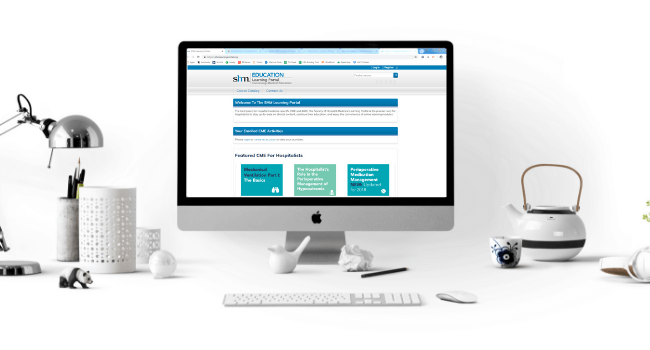 SHM Learning Portal
Earn CME credits and MOC points through the SHM Learning Portal, where you can access hospital medicine-specific education from your laptop or desktop. Members receive most Learning Portal activities free or at a discounted rate.
Explore a variety of courses with a range of time commitments outlined below. Course content examples includes airway management, critical care, neurosurgery and more.
Modules
Modules are the smallest bits of education you can consume within the SHM Learning Portal. Each module is listed with a detailed summary of the topic, goals, available credits and an estimated completion time provide full disclosure before you begin.
Series
Series are made up of a set of Learning Portal modules on the same topic. You can complete an entire series or choose one or two modules within the set. Begin a series at any time and come back to complete it later!
SHM Converge On Demand 2022
SHM Converge offers a comprehensive array of educational and networking opportunities designed specifically for the hospital medicine professional. Attendees can re-energize and focus their practice with the latest research, best practices and newest innovations in the field that can immediately be applied to improving patient care.
PHM20 On Demand
We're bringing you over 30 CME-eligible sessions with Pediatric Hospital Medicine 2020 Virtual On Demand. All sessions presented during PHM20 Virtual Week – and additional new sessions – are now available as enduring, CME-eligible, on-demand content accessible for up to 3 years.