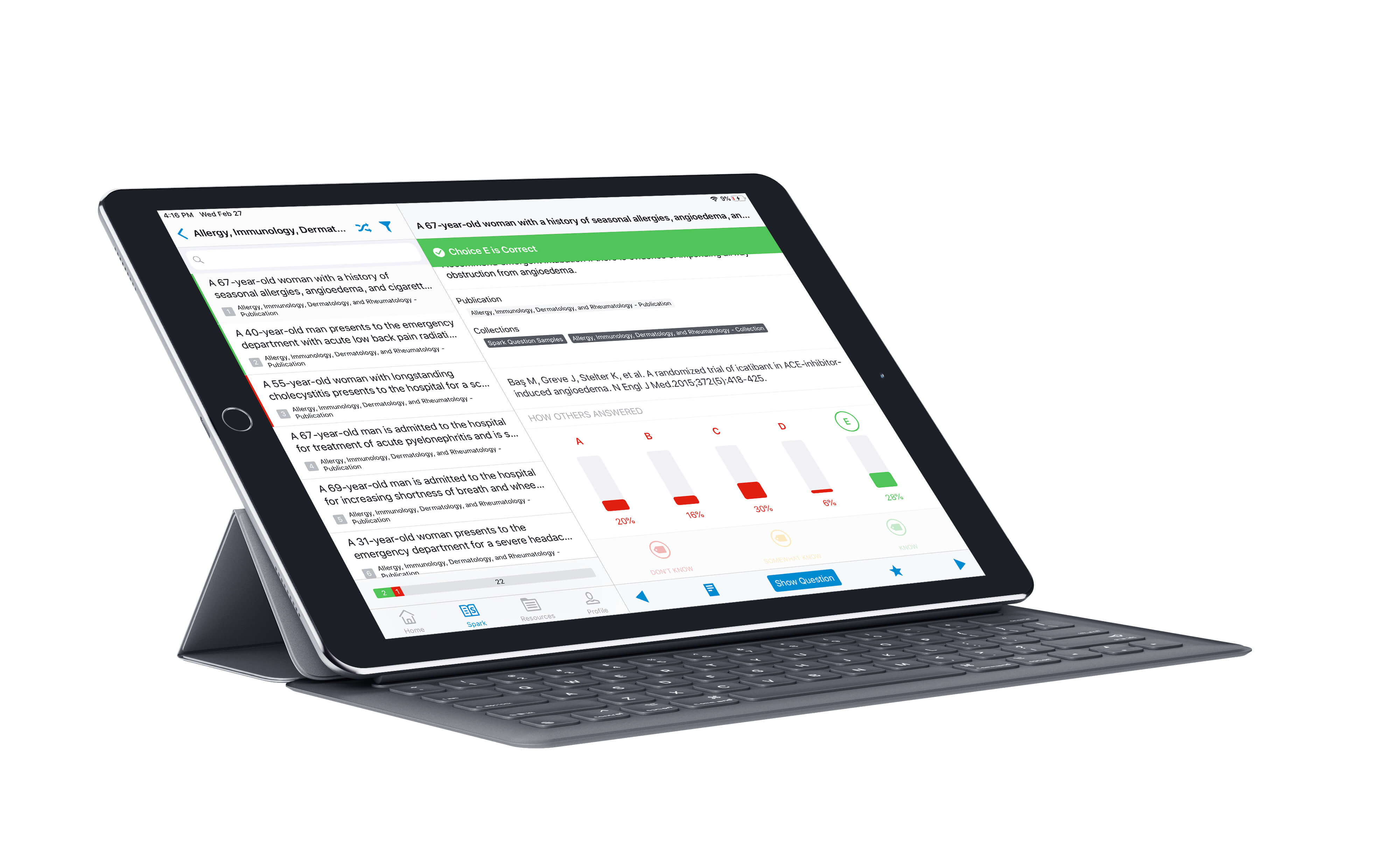 For a limited time, gain full access to all clinical vignette content in Spark 2 Review Edition for just $99.00 to grow your daily practice and get a deeper understanding of your strengths and weaknesses. Note: Spark 2 Review Edition does not offer CME/MOC credit.
Hassle-Free FPHM Exam Prep
Created by hospitalists, for hospitalists, Spark is the only study tool you need to ace the Focused Practice in Hospital Medicine (FPHM) exam. Featuring 450+ vignette-style multiple-choice questions that you can answer from your smartphone, tablet or desktop, Spark makes it possible for you to study whenever, wherever.
All-Encompassing
Your study tool search is over: Spark covers 100% of the ABIM exam blueprint, making it the go-to resource for hospitalists. Put your knowledge to the test with a variety of questions across 12 clinical content areas.
Flexible
As an app-based exam prep tool, Spark allows you to work at your own pace across multiple devices. Carve out time for a study session in your home office or answer questions on the go when you have a moment to spare.