Telemedicine in Hospital Medicine White Paper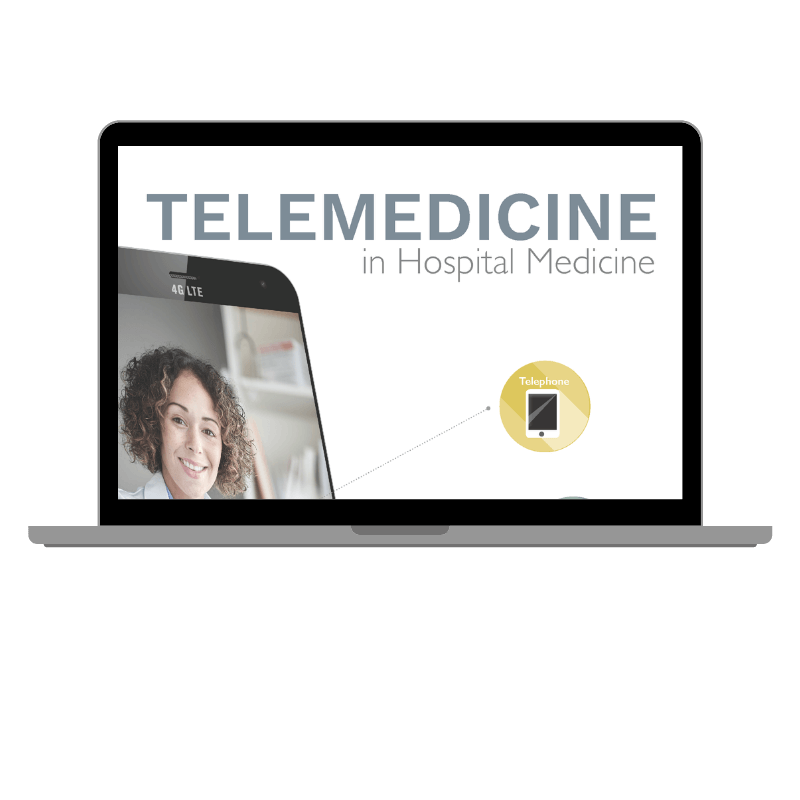 In the current climate of rapidly emerging risk- and value-based reimbursement, telemedicine has become a way in which providers can connect with patients in their time of need. Inpatient and hospitalist telemedicine can serve many purposes, such as primary encounter, follow-up, post-acute, home visit, consultation and emergent care.

With burnout and patient experience being at the forefront of healthcare professionals' minds, telemedicine is an area where hospitalists must take a lead role in shaping the future of how medicine is practiced.

This white paper was developed by the Society of Hospital Medicine's (SHM's) Telemedicine Workgroup of the Practice Management Committee to explain existing knowledge about the basics of telemedicine within hospital medicine.

The information in the following pages is based on real-time experience, research and interviews with telemedicine-hospital medicine experts and is intended to provide baseline knowledge of telemedicine.