Connect with your fellow SHM members.
Use SHM's online discussion forum, the Hospital Medicine Exchange (HMX) to connect with fellow SHM members to ask questions, and share any experiences, processes, and perspectives for managing issues arising from COVID-19.
Click here to view COVID-19 Posts on the HMX Platform. (SHM members only.)
Download our COVID-19 Social Media Shareables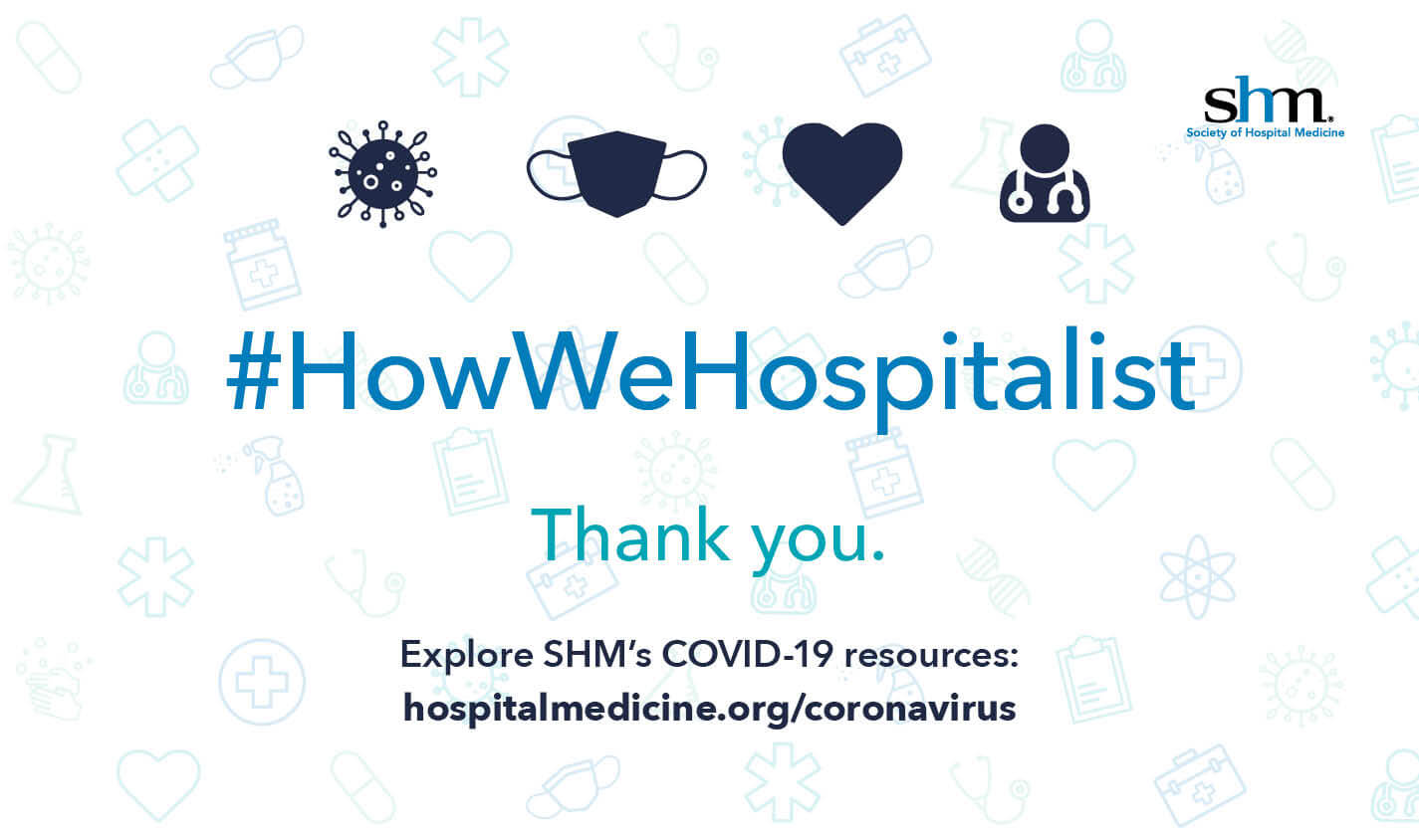 Support your fellow hospitalists on social media with our downloadable graphics. Make sure to use the hashtags #SMHCOVID19, #InThisTogether, and #HowWeHospitalist to follow the conversation and spread the news!
Have content to share related to COVID-19?
If you would like to share your institution's best practices or your expertise with SHM members in an article, webinar, podcast, or blog post, please contact us at ideas@hospitalmedicine.org.